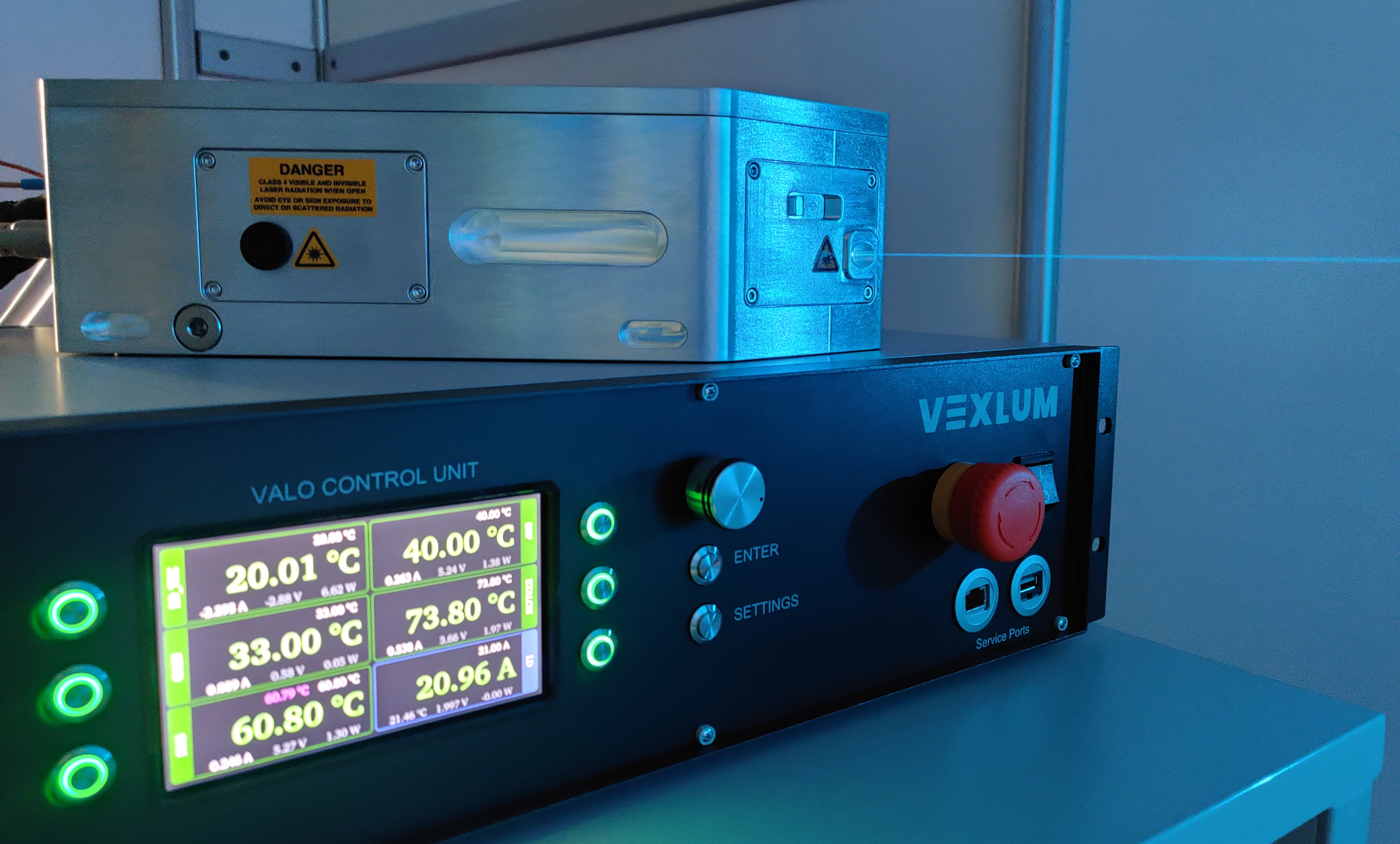 VALO SHG SF is a unique tunable single-frequency VECSEL system with efficient intracavity second harmonic generation. This newly developed laser is currently available between 350–750 nm with watt-level output power and uses the same turnkey VECSEL platform as our near-infrared VALO SF product line.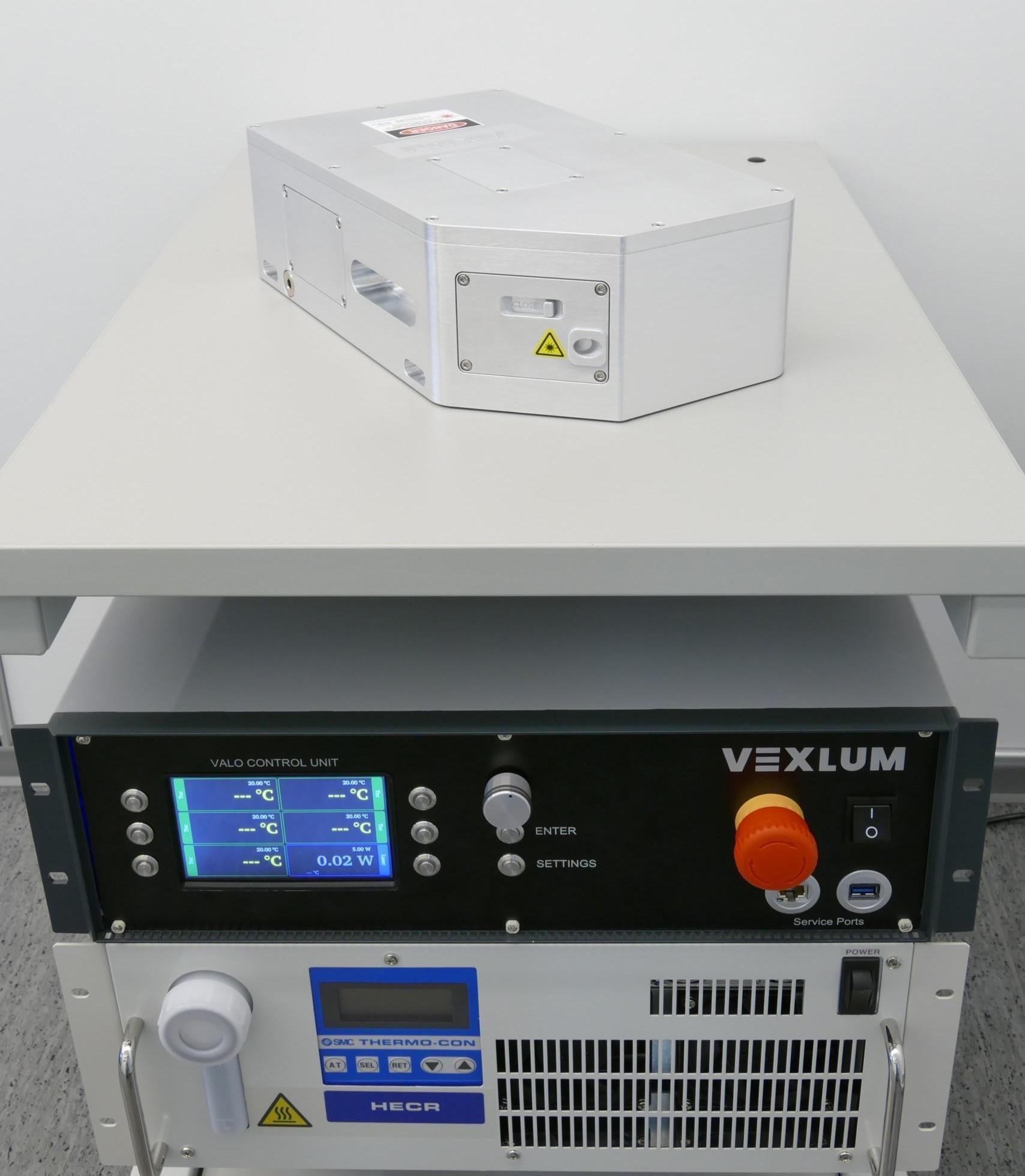 VALO SF is a single-frequency VECSEL system available between 700–2100 nm. VALO combines a unique set of laser properties in a compact package; namely high-power continuous-wave operation (1–4 W CW), narrow linewidth (<100 kHz), broad tuning (~10 THz), and excellent beam quality (M2<1.1). The system includes a VECSEL head with integrated pump laser, a control unit and a low-vibration chiller. Output powers >10 W can be reached with external pump laser.
We provide high-power VECSEL gain chips on submounts for R&D laser systems in research and industry. The selection of wavelengths in-stock covers wide spectral range in the near infrared between 700–2150 nm with output powers up to 70 W.